High Plains Regional Rendezvous
Kansas 2003
Hanging around at Camp !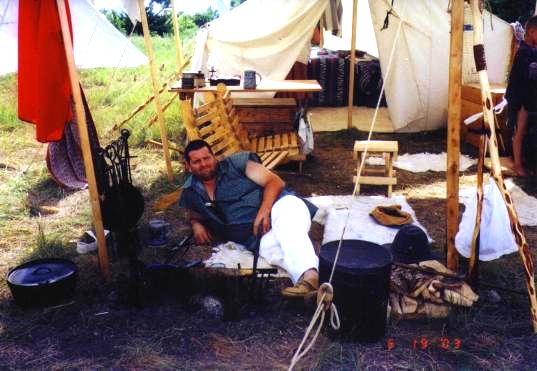 Flatline (aka Jazzy) taking it easy in the 100 degree weather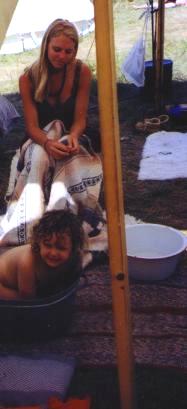 Is this how they use to take Bath's mom ?
Tink and Beaner Bear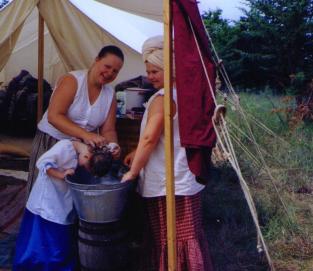 Beaner getting her hair washed by our friendly neighbor girls !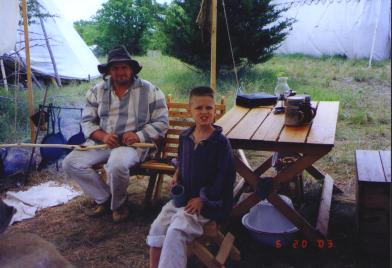 Bubba and Dad working on a project
HORSE RACES
Rabbi's ready to take in the races with some mint juleps
Kids getting ready for the horse races
Bubba's Group...............................Beaner's Group
And they are off and running !
The winner's circle, all the jockey's and their "ponies"
OH NO, now the adults are gong to try it !
And Strintz and Rabbi are riding double on a big stallion !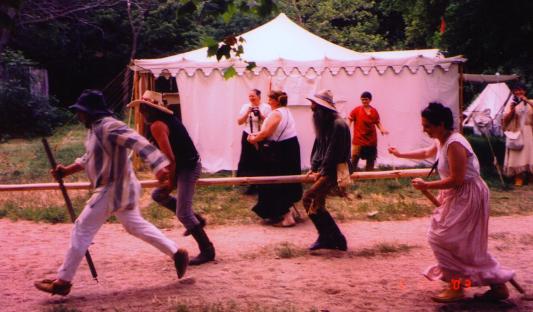 Is Flatline cheating ? Or is his horse lame ?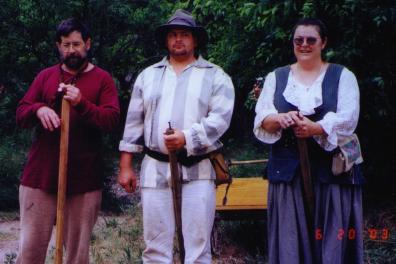 The Winners (?) circle !
The following day to outdo ourselves we had canoe races, you and your partner had to hold the pole (aka 2 man canoe) between your legs using only your legs (no hands) and run while paddling with your paddles (where else but rendezvous would we give kids sharp tent stakes and tell them to go and run down the road?)
Bubba and Beaner .............Tink and Flatline in a big canoe
Archery (primitive of course)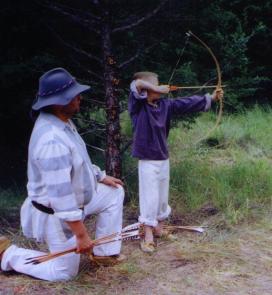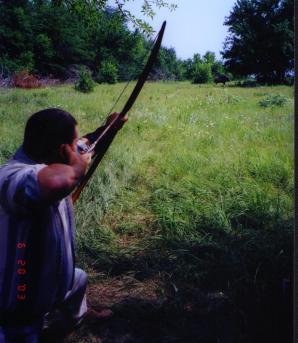 Flatline and Bubba ............................Flatline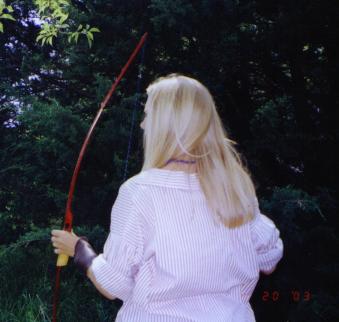 Tink ..........................................and she takes third !
Evening Entertainment
Each night around beer thirty, the camp musicians would get together and play in a different area of the camp, inevitabley Joe, Flatline and Talking Bear ended up at the Poker Palace drawing in bigger crowds for to hear the music until all hours of the morning.
Flatline on the bohran and Joe on his guitar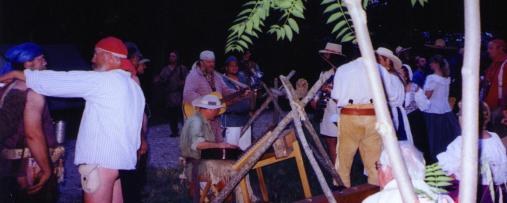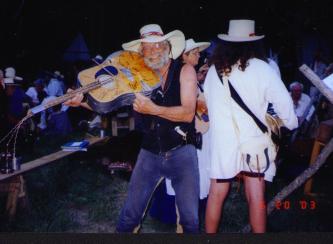 Lucky for everyone Strintz's guitar doesn't work anymore ! Red Green would be proud of the duct tape job though !